Join us January 10-11, 2018
ENLC and Tri-County Weed Control hope to see you this coming January for the 13th Annual Winter Weed Conference at the Bristlecone Convention Center in Ely, Nevada. Presenters from throughout the West will discuss topics ranging from ecological considerations to emerging technology in the fight against noxious and invasive weeds. This event is an excellent opportunity to earn Continuing Education Units (CEUs) required for ongoing pesticide applicator certification with the Nevada Department of Agriculture (NDA). NDA will administer the applicator's test on the afternoon of the 11th for anyone who is not a certified applicator and wishes to become one.
Agenda
Click here for the 2018 agenda.
Registration
Download a pre-registration packet by clicking here. Pre-registration discounts last until Friday, January 5, 2017. Sign up today!
Sponsorship
We hope you will consider providing sponsorship of what we believe is a very important event. Your sponsorship helps ensure our conference can affordably bring leading researchers, land managers, business owners, conservationists, public leaders, and interested publics together for a conversation about noxious and invasive weeds and their potential impact in the Great Basin. In return for your tax-deductible donation, your business will be recognized both at our event and online, allowing you to reach more than 150 anticipated attendees, as well as thousands of others via our website and newsletter.
Thank you to our generous 2018 Winter Weed Conference sponsors!
Gold: DowDuPont
Silver: Bayer CropScience LP, Crop Production Services, Bill Wilson Geo LLC, Wilbur Ellis
Supporting: First National Bank of Ely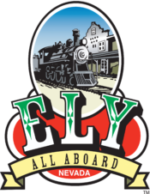 Funding for this conference was made possible in part by grant funding provided by the White Pine County Tourism & Recreation Board.